Our progress in numbers:
We've set a target to get to net zero emissions by 2050.
Reaching net zero means reducing emissions as much as possible. Any unavoidable emissions are cancelled out by removing greenhouse gases from the air, for example by planting trees. That way there's zero emissions in total.
So far, we're on track.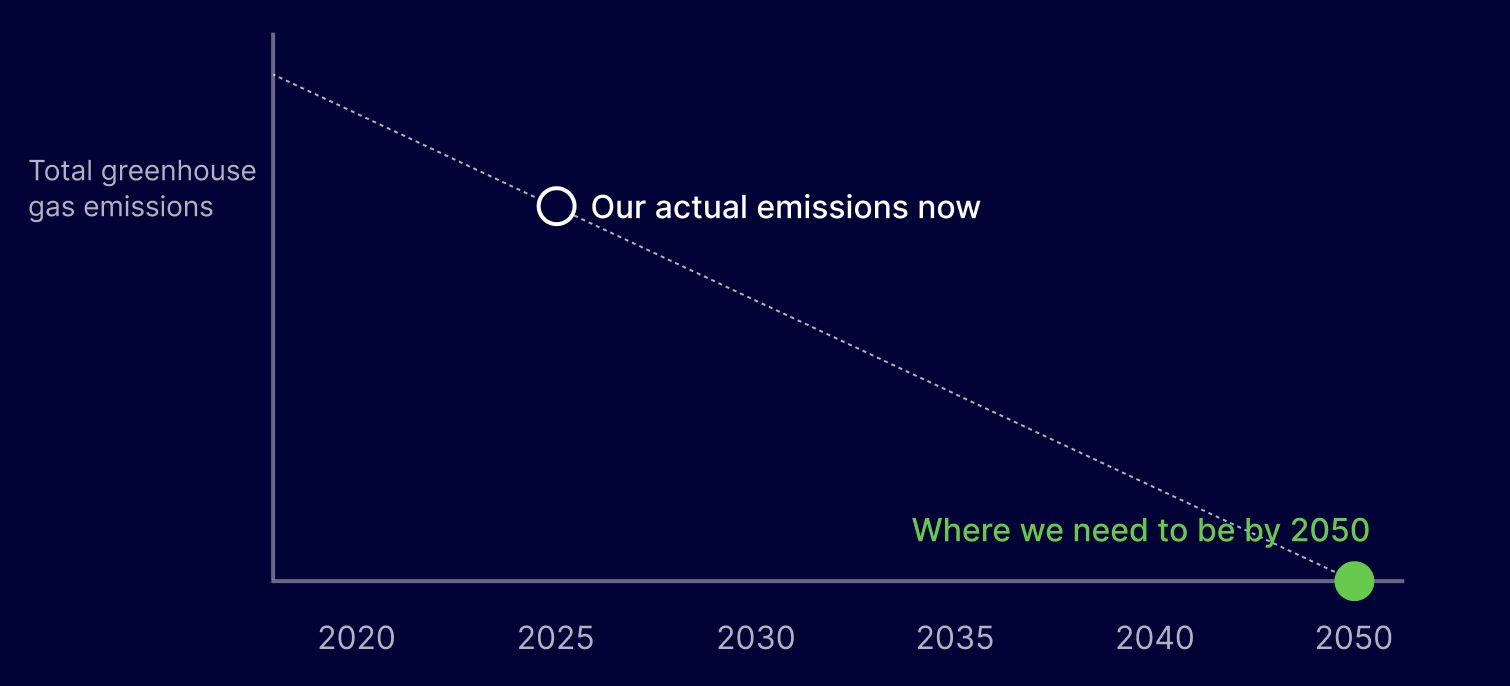 We measure our emissions every year
We report on them in our yearly climate change report, which we produce as part of the TCFD – the Taskforce for Climate-related Financial Disclosures. What you're reading now is a snapshot of it. If you want to, you can read our full climate report.